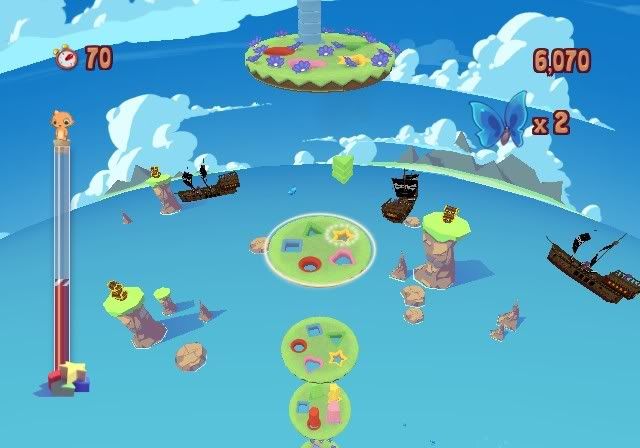 SouthPeak Games today released screens and official box art for its upcoming Roogoo games for Nintendo platforms — Twisted Towers on Wii and Attack! on Nintendo DS. Both are due to release this year.
Developed by SpiderMonk Entertainment, Roogoo first appeared last June as a $10.00 downloadable Xbox Live Arcade and Windows title. A simple puzzle game, the objective of Roogoo is to guide various falling shapes through matching holes in a series of rotating disks.
Twisted Towers offers a cooperative multiplayer mode throughout the entire game, and Attack! features single and multi-card multiplayer on the Nintendo DS. Both games are based on the original Roogoo.
Twisted Towers and Attack! feature wireless Wii-to-DS connectivity, allowing players to unlock additional levels in each of the versions.
For more on these games, visit SouthPeak Games' official Web site.