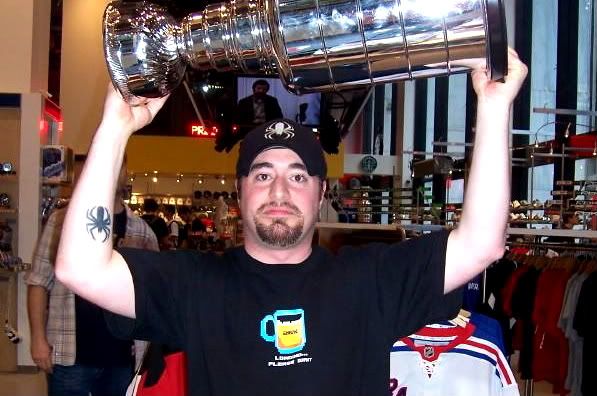 My friend Sidney Crosby Andy Marino is the king of NHL '09.
I watched in disbelief as he went undefeated last weekend against some of the best NHL '09 players I know. Marino stifled offensive juggernauts and danced through the neutral zone against defensive monsters, putting the puck in their nets with stunning frequency.
He talks a lot of trash, too. As much as I hate to do this here, there must be someone out there who can topple this beast. Right?
His weapon is the 360. His gamertag is Swiggins. Do it.