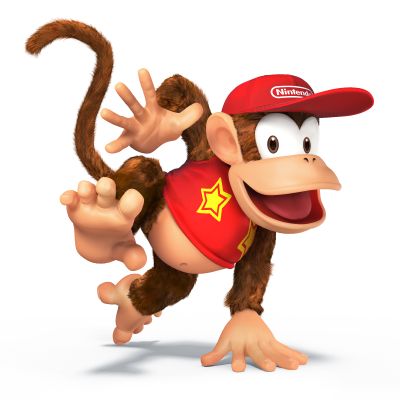 Any fans of Diddy Kong as a fighter in Super Smash Bros. Brawl can rest easy: the little guy has been confirmed for a return to the Super Smash Bros. line-up for the series' 4th entry. The timing for this reveal appropriately coincides with the release of Donkey Kong Country: Tropical Freeze for Wii U.
Will you be fighting as Diddy later on this year when the new Smash Bros. games are released? Are there any other characters from the Donkey Kong universe who you'd like to see enter the fray for the first time?
Thanks for the tip, MikeIsaPoet.